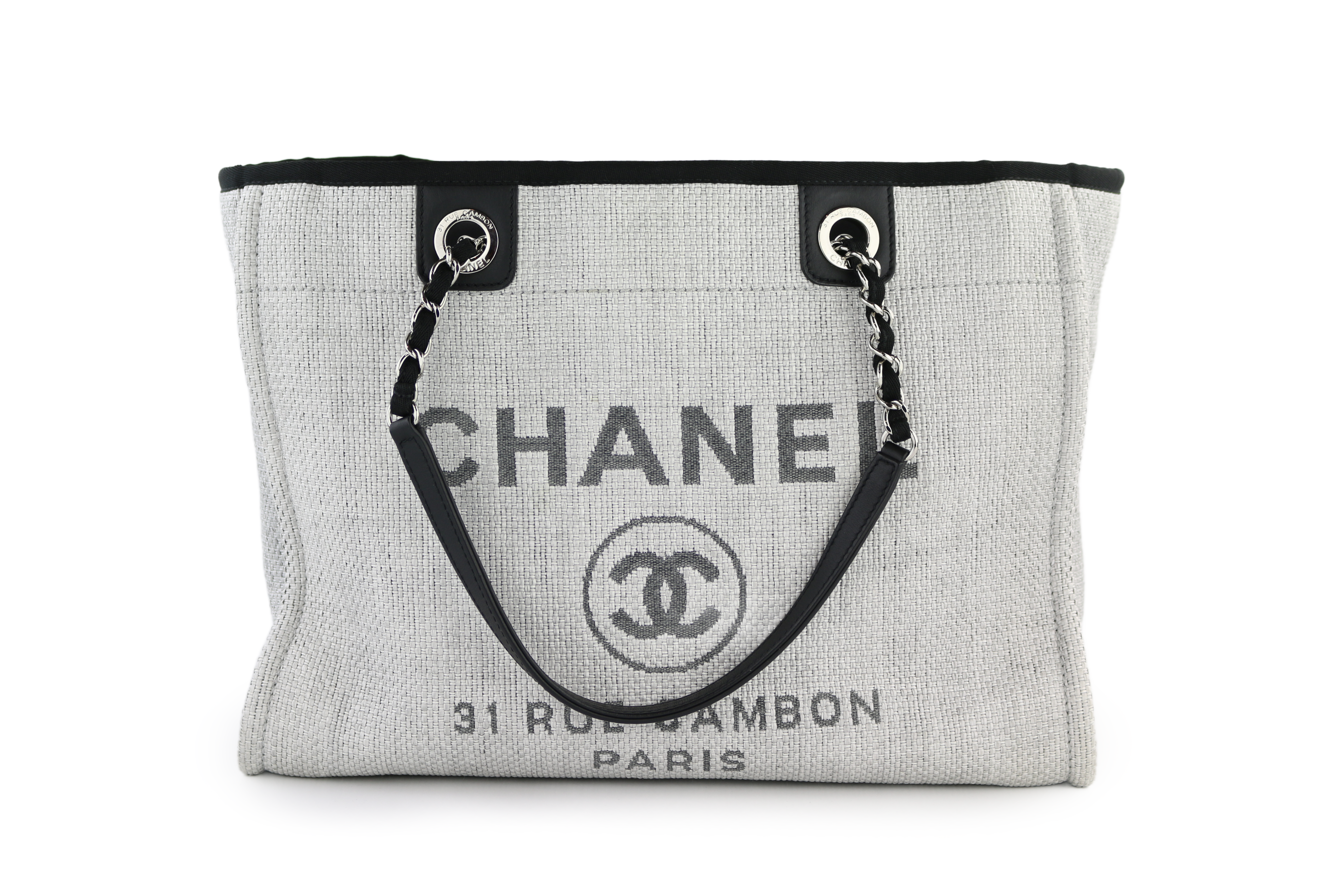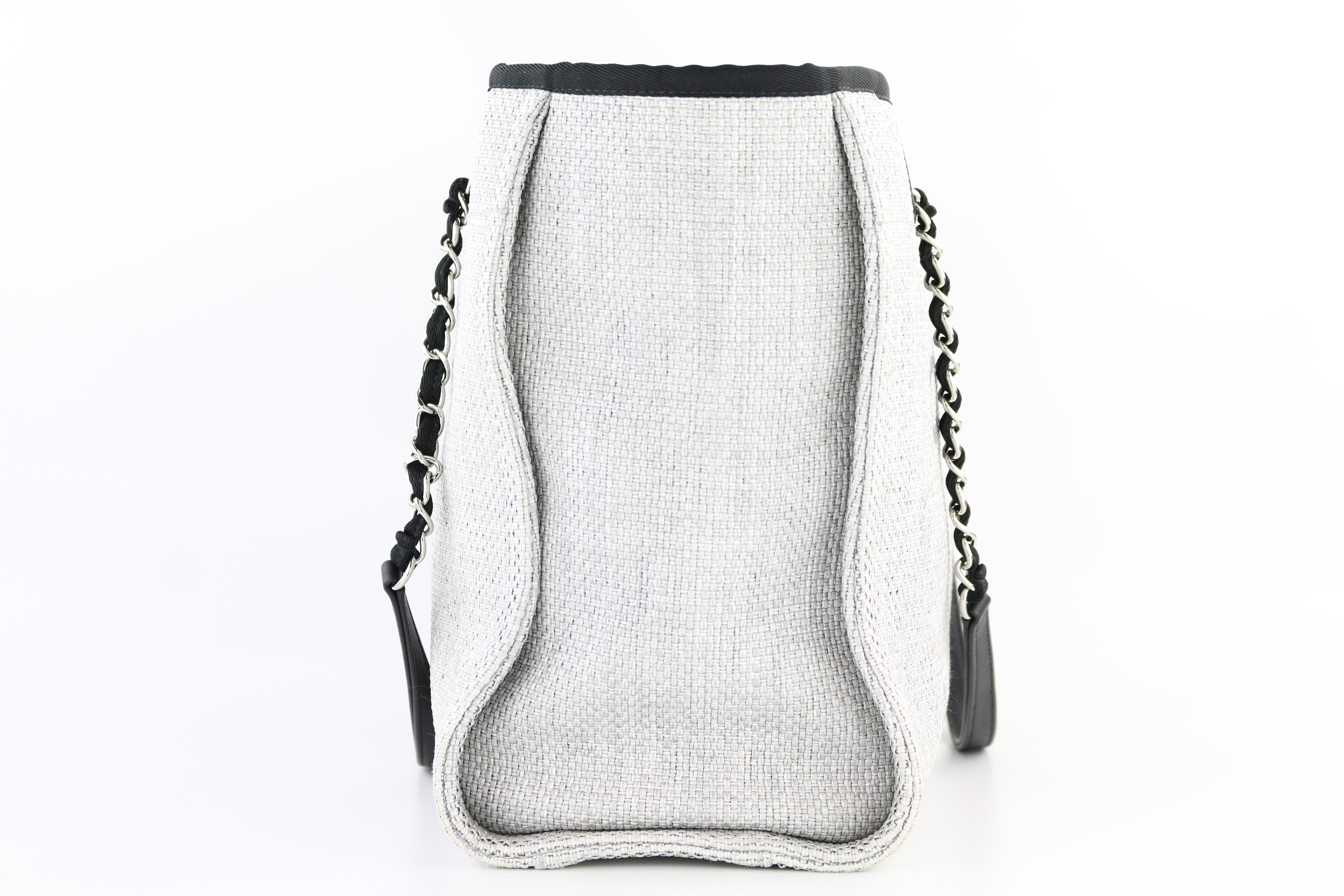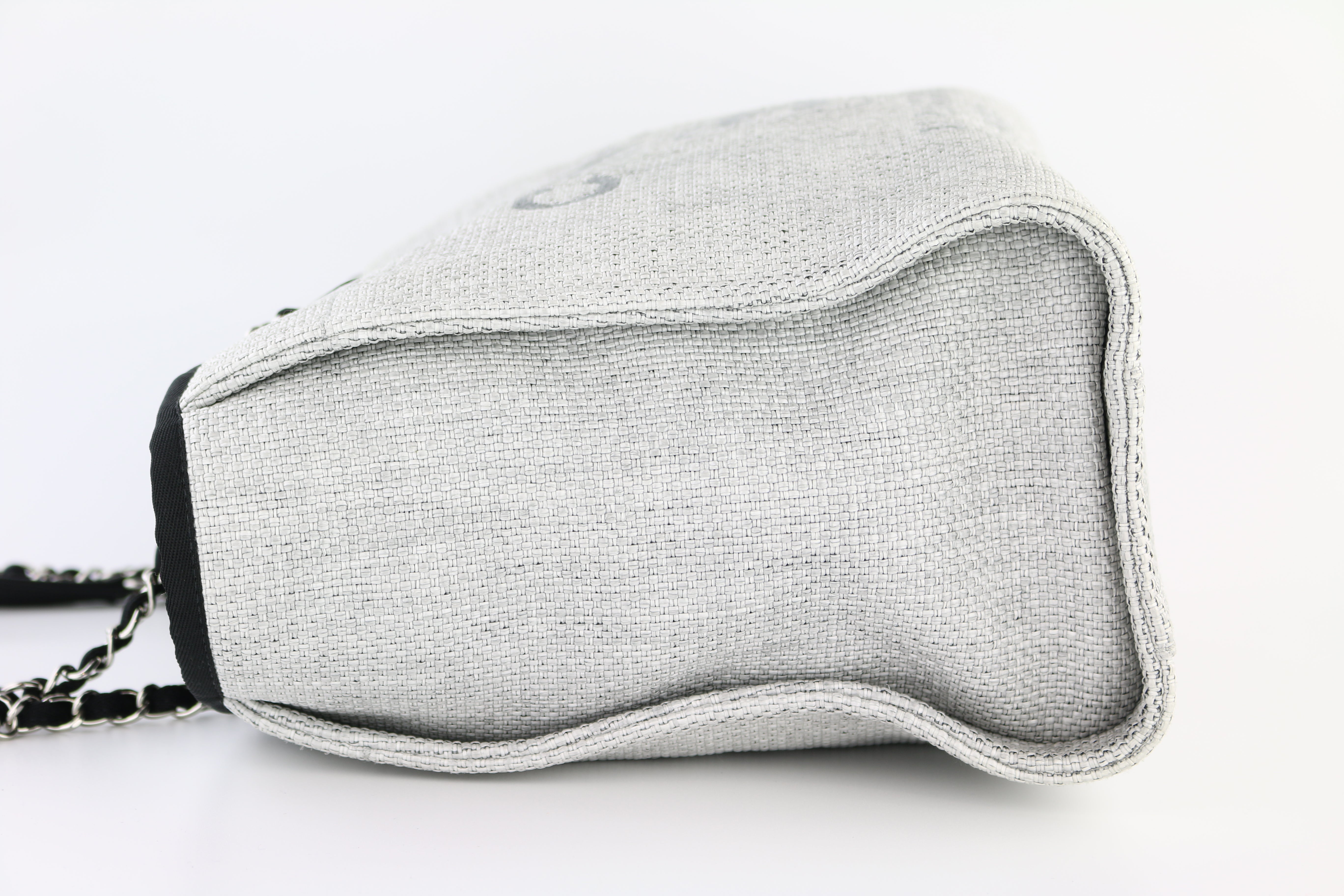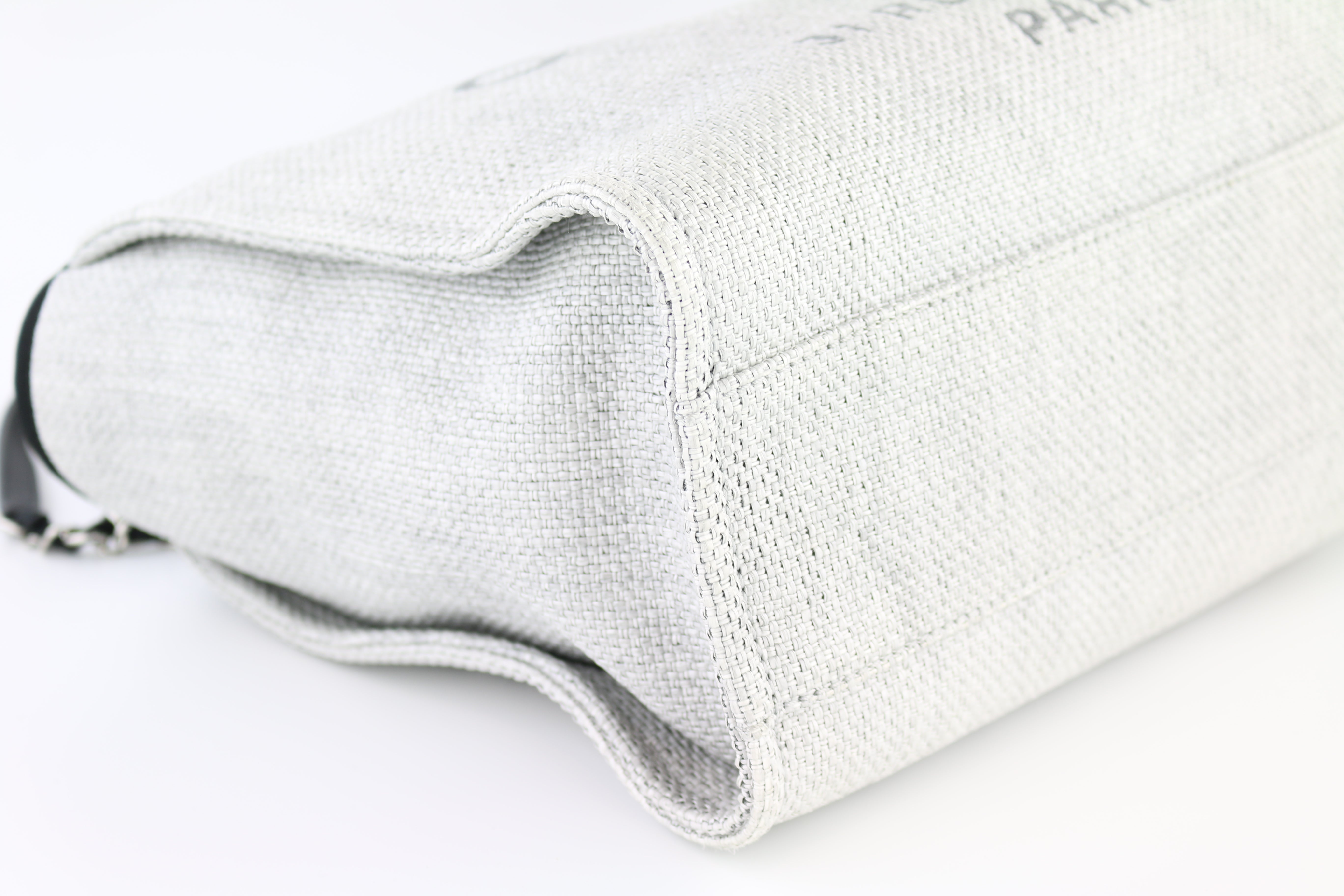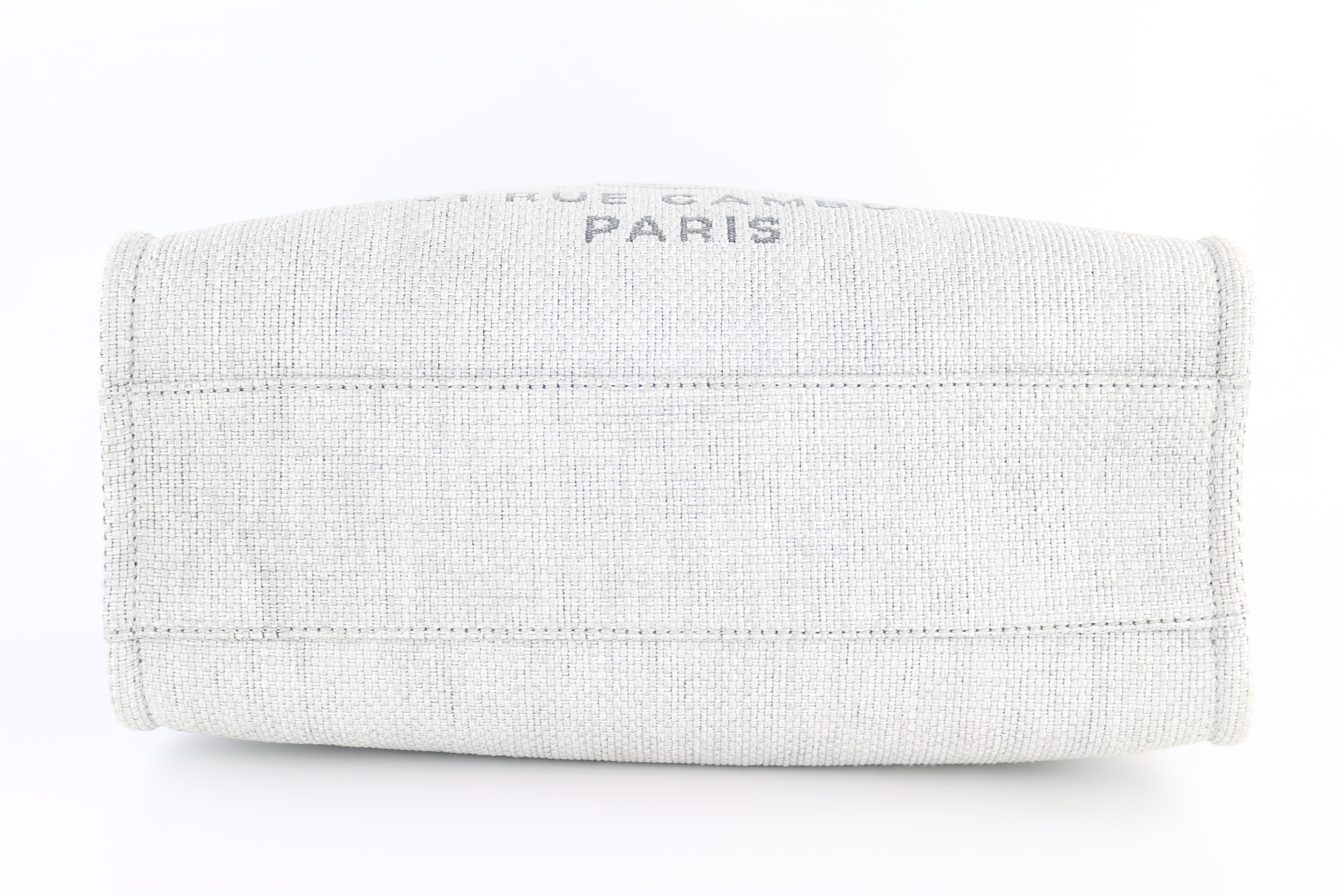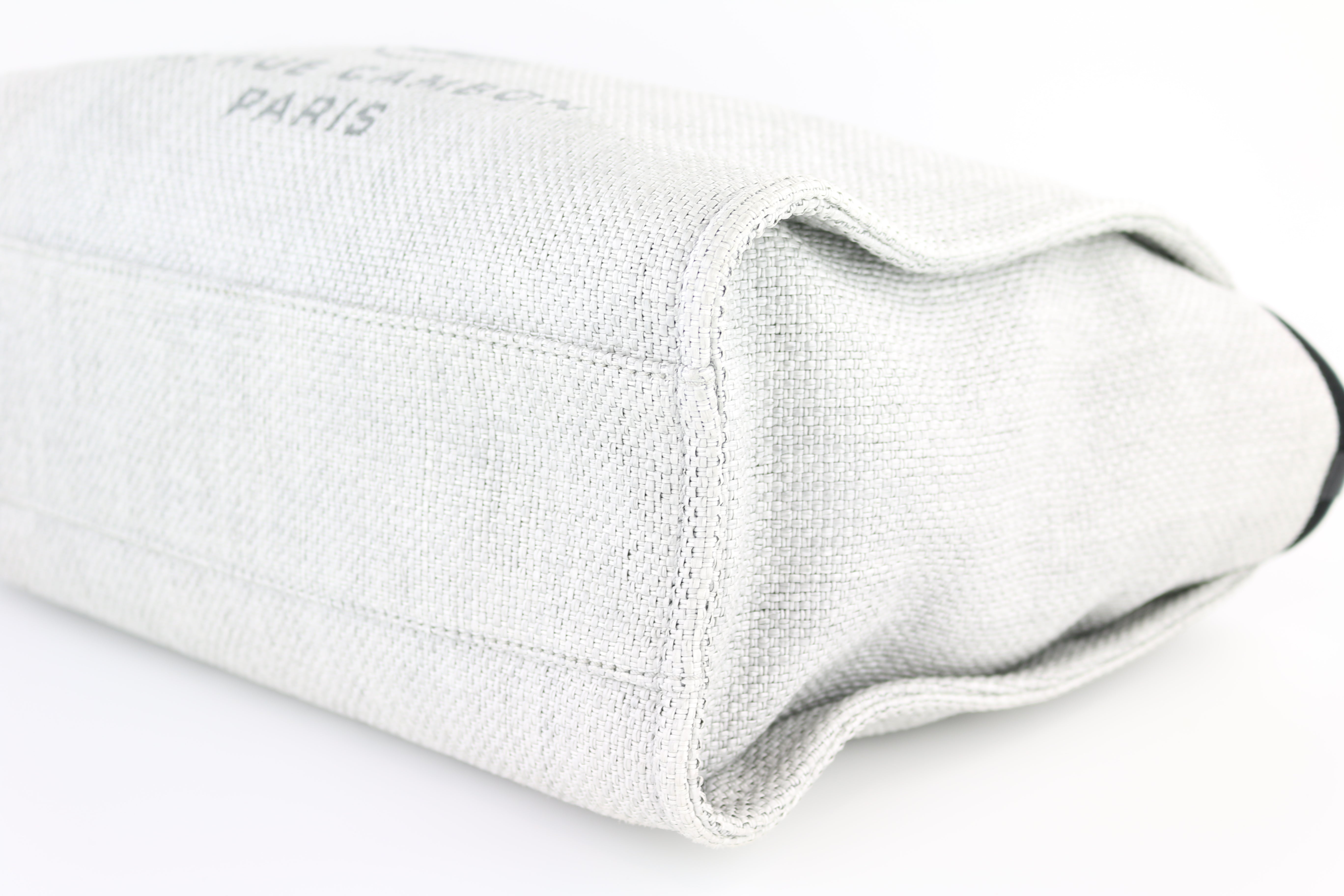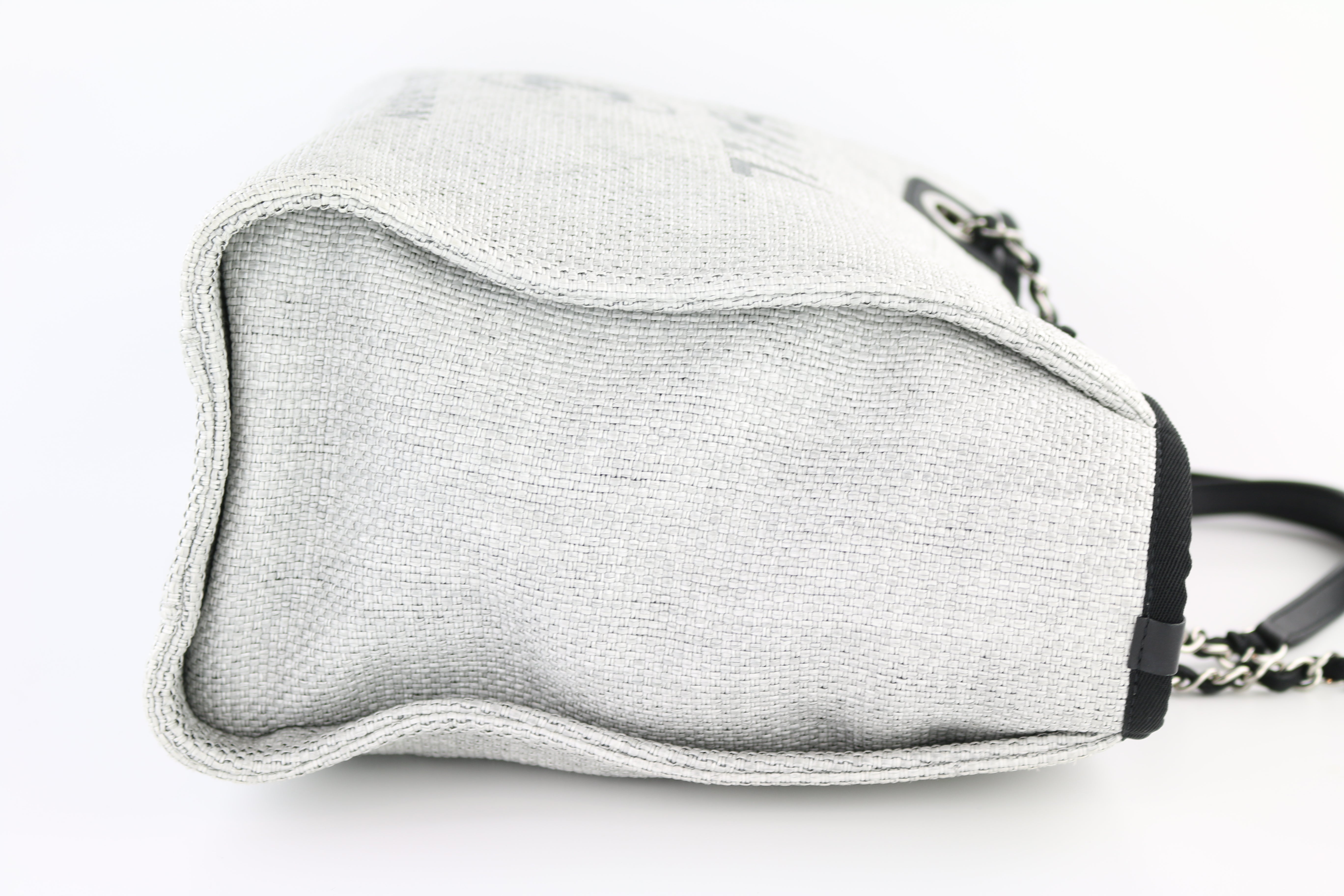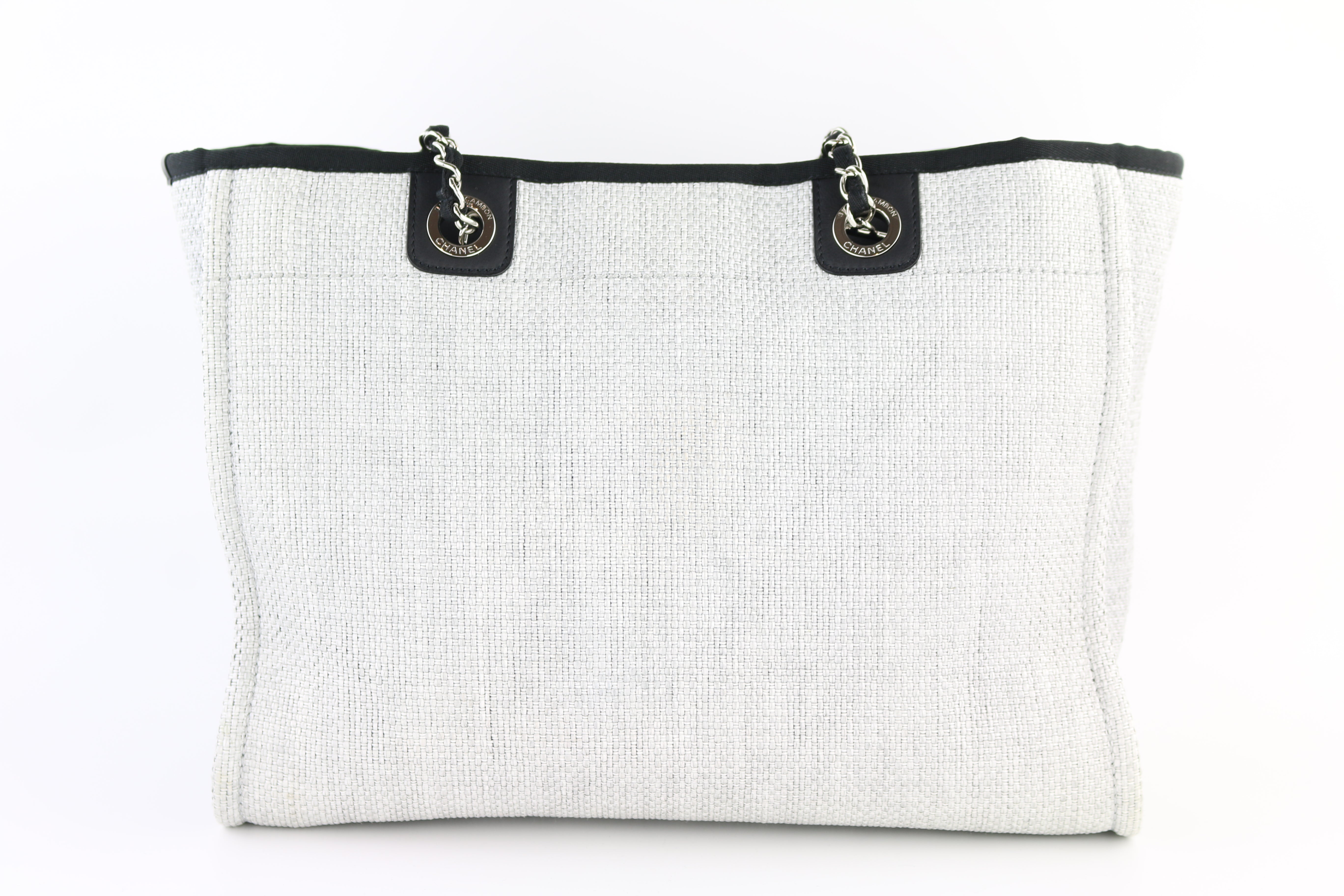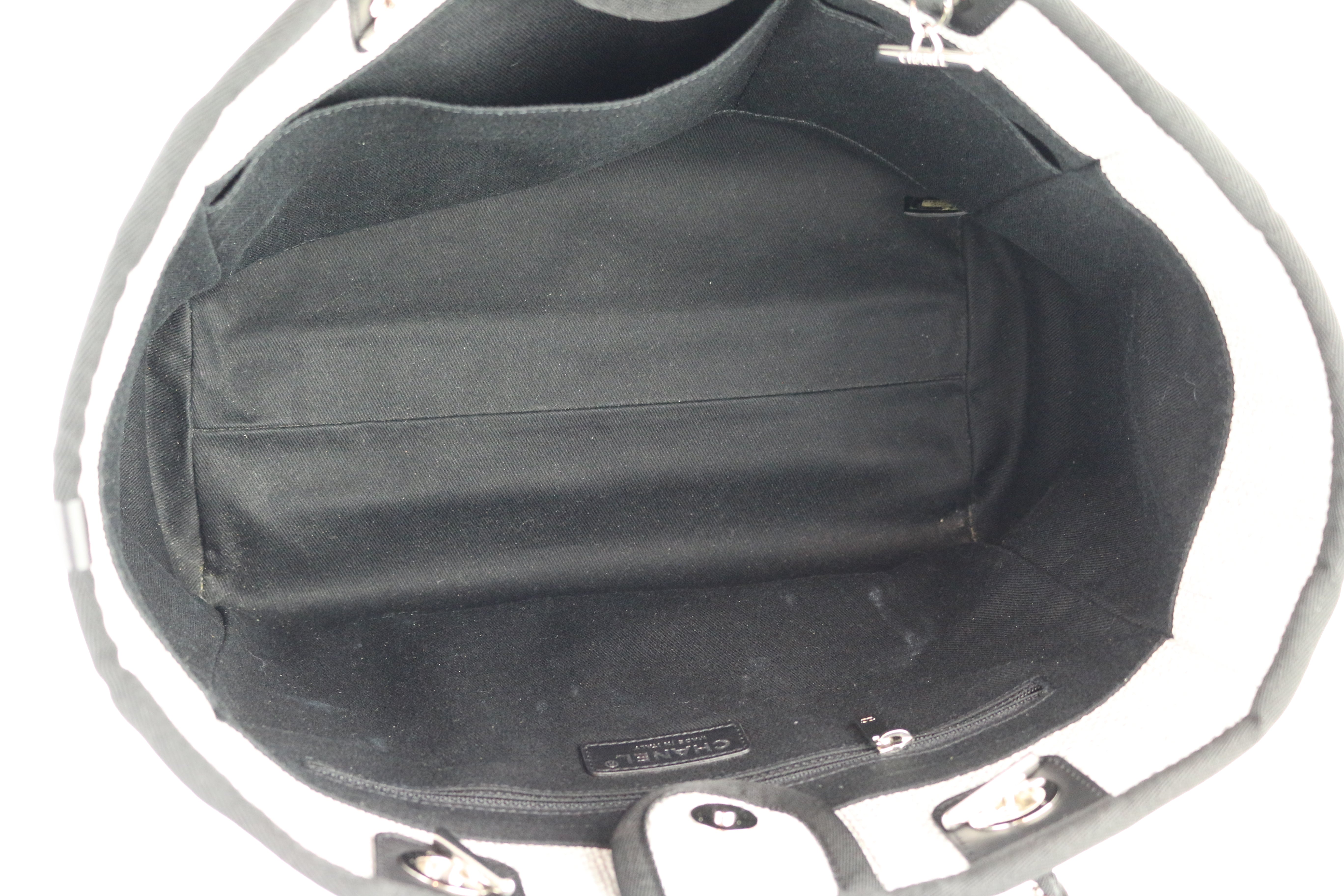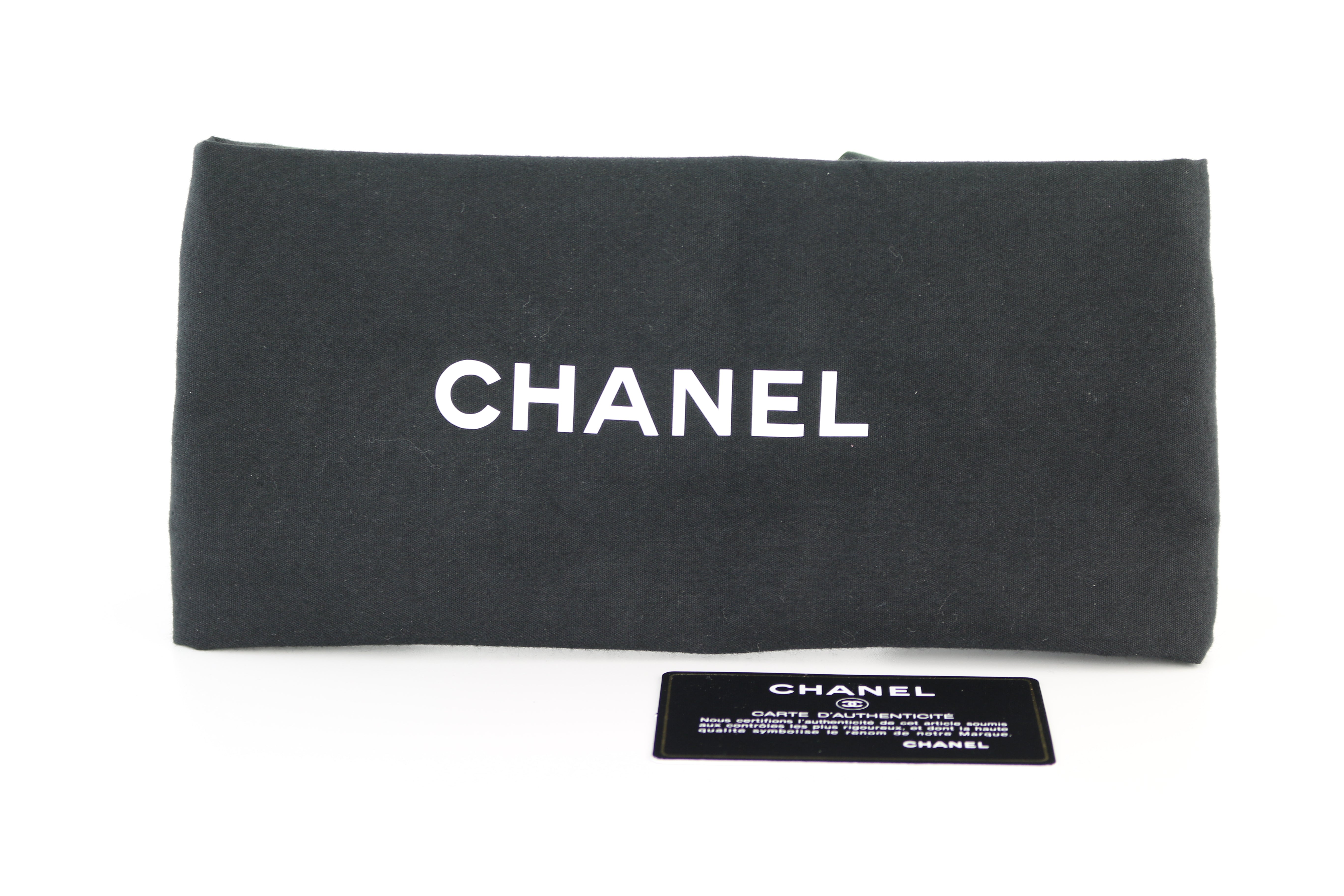 Chanel
Grey Raffia Small Deauville
Authentic Chanel Grey Raffia with Black Trim Small Deauville Tote. Silver hardware. From 16C Collection. In very good, preowned condition. Interior has light marks from gentle use. No rips, tears or odors. Please see photos with zoom for detail (use a computer to access the zoom feature).
Country of Manufacture: Italy
Date Code/Serial Number: 2207xxxx
Dimensions: 
1
3.5 x 7.25 x 9.5"
Accessories: Dust bag, authenticity card, authenticity certificate (this is the version that was released WITHOUT a pouch, not missing!)